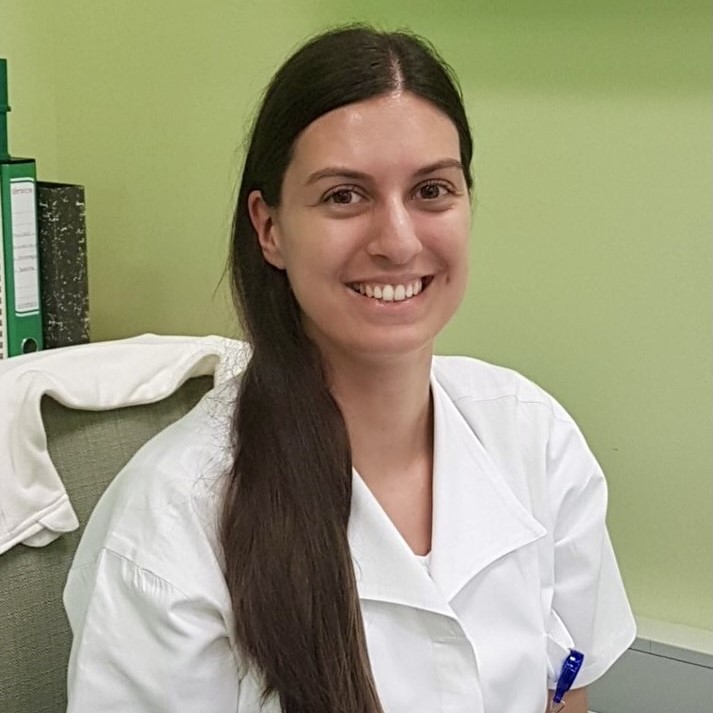 Mateja Stopinšek 
Mateja Stopinšek, MPharm, is a clinical pharmacy resident, working at the University Medical Centre Maribor, Central Pharmacy.
Mateja graduated from the Faculty of Pharmacy, University of Ljubljana, in 2017 and has been working as a hospital pharmacist at the UMC Maribor since then. Her master's thesis, titled Optimization of cyclosporine treatment at University Medical Centre Maribor, carried out under the guidance of Prof Aleš Mrhar, MPharm, PhD and Polonca Drofenik, MPharm, clinical pharmacy specialist, set up theoretical and practical grounds for the implementation of therapeutic drug monitoring (TDM) of cyclosporine at UMC Maribor. Together with the Department of Nephrology, UMC Maribor, they continue the research work in this area, most recently with a shared internal research project of upgrading cyclosporine TDM with the use of smart technology.
Since 2019, Mateja is enrolled in a specialist study program Clinical Pharmacy. As a clinical pharmacy resident, she participates in everyday clinical pharmacy activities, which are carried out at the Central Pharmacy – from dispensing the reserve group antibiotics and optimizing their dosing to performing TDM service and pharmacotherapy consultations. This year, during her specialist study, she started working together with the Department of Oncology, UMC Maribor, where she is going to continue her work after completion of the specialization.
Alongside the specialist study program, she is currently enrolled in a postgraduate study program Biomedical Technology at the Faculty of Medicine, University of Maribor.
Mateja is also a member of the executive board of the Maribor branch of Slovenian Pharmaceutical Society.